Choose your products to build your own dry eye kit or order our pre-made kits.
Both kits come personalized with practice logo and custom instructions card.
Build Your Own Custom Dry Eye Kit
Choose 3-6 products and build your own, personalized Dry Eye Relief Quick Start Kit to easily get your mild patients started with dry eye at-home care.
Build Custom Kit
Start With Our Pre-Made Kits
Not sure where to start? Try our pre-made kits with essential products to get your mild patients started with dry eye care. Personalized with practice logo.
Buy Pre-Made Kits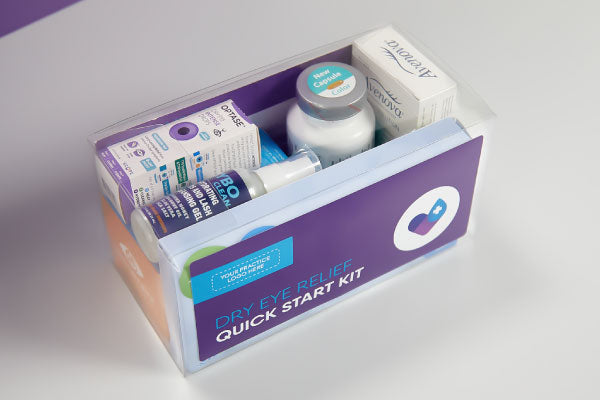 Custom Packaging
The dry eye kits come packaged in a clear plastic box with custom labels.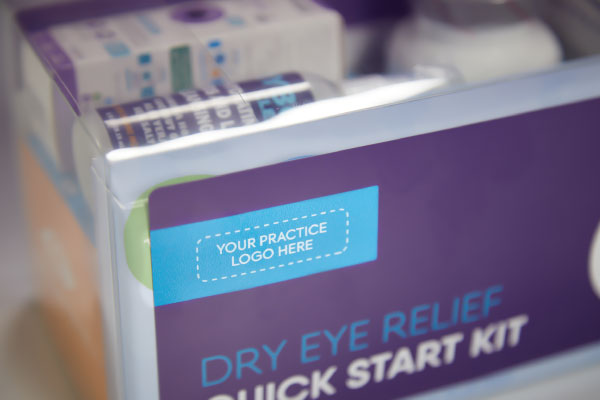 Practice Logo
Kits comes with practice logo printed on the front label and instructions card.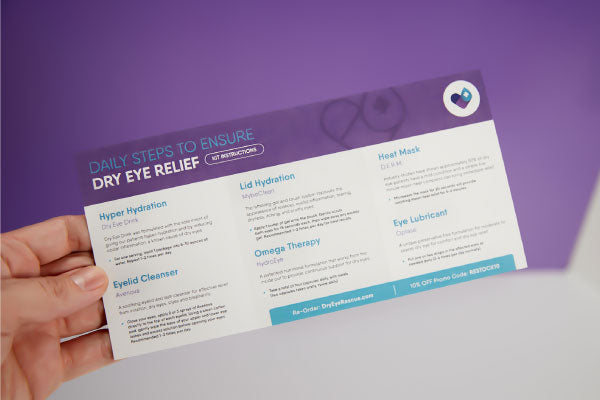 Instructions Card
Every box comes with an instructions card inside with easy explanation on how products should be used.